Anti-Plant Actin Mouse Monoclonal Antibody (3T3) becomes the latest addition to the Abbkine family
Date:2017-06-22
Views:2229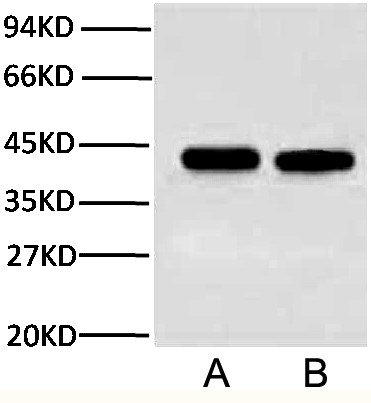 Abbkine Scientific Co. Ltd is known for making quality life science products and tools and it recently announced the official launch of its new antibody – the Anti-Plant Actin Mouse Monoclonal Antibody (3T3).
The antibody otherwise known as AT3G12110 antibody is a Plant Actin Antibody, which is an essential component of cell cytoskeleton. The substance also plays a critical role in the streaming of cytoplasmic, determination of cell shape, cell division and extension growth.
The product is available in a liquid solution and hosted by mouse hence, Plant Actin Mouse mAb. The antibody is also a Recombinant Protein immunogen, with plant reactivity. The antibody like many of its other counterparts is affinity-purified from mouse ascites using specific immunogen by affinity-chromatography.
The Anti-Plant Actin Mouse Monoclonal Antibody (3T3) is made solely for research purpose and not intended for clinical or human use. It can also be stored for as long as one year at -20°C from date of shipment.
Optimal working dilutions for the Anti-Plant Actin Mouse Monoclonal Antibody (3T3) should be determined by the investigator after experiments. However, the suggested starting dilutions are WB 1:2000-5000.
-MORE-
About Abbkine Scientific
Abbkine Scientific Company Limited is a life science research company headquartered in California. Founded in 2012, the establishment has been able to spread its tentacles across the globe with increasing presence and acceptance from Asia Pacific thanks to its continuous efforts to make the world a better place.
Abbkine combines cutting edge technology with manufacturing engineering and cost advantage to provide innovative, high-quality assay kits and other research and scientific products enhance life science fundamental research and drug discovery amongst others.