Abbkine Scientific launches the PurKine™ Protein L Resin
Date:2017-06-25
Views:2473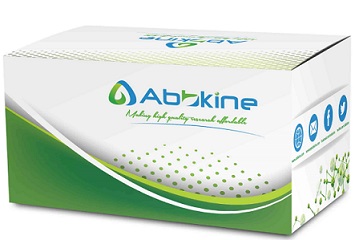 The PurKine™ Protein L Resin is the latest addition to the resin family from the stables of scientific research giant, Abbkine Scientific Company Limited. The company recently announced the official launch of the product designed to purify monoclonal antibodies from culture supernatant or ascites known to have the kappa light chain in gravity column procedures.
Otherwise known as Protein L Resin, the product has been largely described as being perfect for affinity purification of mammalian IgG containing particular kappa light chains from ascites fluid, serum, cell culture supernatant and a host of other antibody samples.
The Antibody Purification Protein L is designed to minimize nonspecific binding proteins, thanks to the proprietary modification method employed in its production. Protein L Agarose is also known to be very useful in purifying VLk-containing monoclonal antibodies from culture supernatant, as it does not bind bovine immunoglobulin present in the media serum supplement.
Available in a liquid solution, the Protein L resin consists of 90μm beads of cross-linked 4% agarose, to which Recombinant protein L has been coupled. The cost-effectiveness of the product has been validated after test results show no decrease in performance after at least five repeated uses.
The product is available in multiple formats including bulk resin, spin columns and complete kits, allowing for flexibility on the part of the users.
About Abbkine Scientific Co. Ltd
Abbkine Scientific Co. Ltd is headquartered in California. The life science research company was founded in 2012 and has subsequently reached the rest of the world, with a wide range of high quality science products and services.
Abbkine Scientific combines cutting edge technology with manufacturing engineering and cost advantage, providing high-quality and innovative assay kits and other research and scientific products designed to enhance life science fundamental research and drug discovery amongst others.