Anti-COX IV Mouse Monoclonal Antibody (14Y2) joins the Abbkine Scientific family
Date:2017-06-29
Views:2002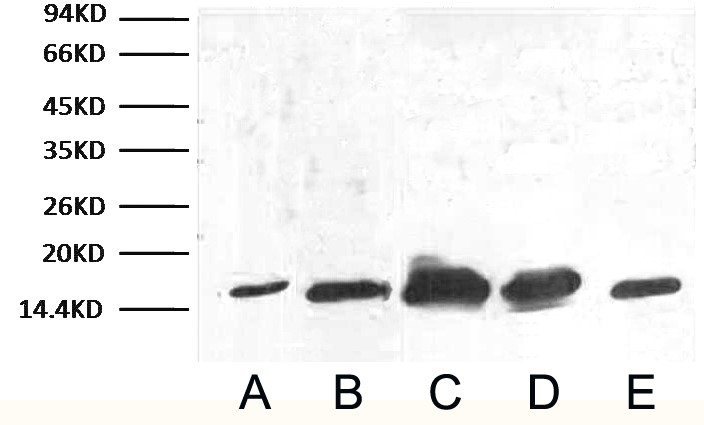 Wuhan, China. 430074, 29th June 2017. Abbkine Scientific Co. Ltd has announced the release of its new Anti-COX IV Mouse Monoclonal Antibody (14Y2). COX IV, also called Cytochrome c Oxidase or Complex IV (EC 1.9.3.1), which is a large trans-membrane protein complex found in bacteria and the mitochondrion. It is located in the mitochondrial (or bacterial) membrane and is the last enzyme in the respiratory electron transport chain.
Otherwise known as the Cytochrome c oxidase polypeptide IV antibody, the COX IV antibody has a human, mouse and rat reactivity with a recombinant protein immunogen. The product is available in a liquid solution and affinity-purified from mouse ascites by affinity-chromatography using specific immunogen.
The monoclonal antibody is hosted in the mouse, with Mouse IgG1 Isotype. The uniqueness of the antibody stems from its flexibility and durability, as it can be stored for about twelve months from the date of shipment. While it is advised that investigators determine the optimal working dilutions experimentally, the suggested starting dilutions are WB 1:1000-3000, reiterating its flexibility.
COX IV antibody is usually as a Mitochondrial Loading Control.
About Abbkine Scientific
Abbkine Scientific Company Limited is a life science research company headquartered in California. Founded in 2012, the establishment has been able to spread its tentacles across the globe with increasing presence and acceptance from Asia Pacific thanks to its continuous efforts to make the world a better place.
Abbkine combines cutting edge technology with manufacturing engineering and cost advantage to provide innovative, high-quality assay kits and other research and scientific products enhance life science fundamental research and drug discovery amongst others.