Abbkine Scientific launches the PurKine™ Protein AminoBind Resin 4FF for researchers and investigators
Date:2017-06-02
Views:2206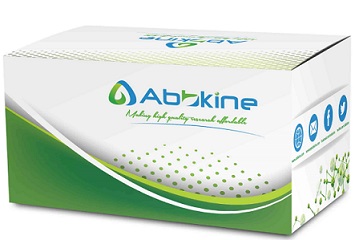 Wuhan, China. 430074, 2nd June 2017. The PurKine™ Protein AminoBind Resin 4FF is a new product from the stables of the famous international scientific research company, Abbkine Scientific. The product is designed to aid researchers and investigators alike, by ensuring optimum performance.
PurKine™ Protein AminoBind Resin 4FF is crosslinked having 4% beaded agarose resin, which contains N-hydroxysuccinimide (NHS) functional groups. Otherwise called the NHS-Activated Agarose Resin, the product can be used for the preparation of affinity purification procedures, which can isolate specific substances from complex mixtures, helping to achieve very high purity in a single step.
The resin is a pre-activated agarose matrix that increases the choice of coupling chemistries available. It is suitable for amino-containing smaller proteins and peptides coupling. It is also great for scaling-up due to its high flow properties.
The resin is unlike any other NHS-Activated Sepharose, with distinguishing features and benefits. Some of them include flexibility, high capacity, and cost-effectiveness. Formulated in liquid solution with 50% slurry in 100% isopropanol, the product can be easily used by researchers and investigators.
Abbkine Scientific has clearly stated the prohibition of the use of the product for clinical or human diagnosis as it is exclusively manufactured for research purpose.
About Abbkine Scientific Co. Ltd.
Abbkine Scientific Co. Ltd is a scientific research institute headquartered in China. Founded by a team of scientists and marketing experts, the serves the field of sciences by perfectly combining cutting edge technology from the United States with China's manufacturing engineering and cost advantages, to provide state-of-the-art recombinant proteins, antibodies, and other scientific research tools.
-MORE-
The company has subsequently established itself as a scientific research heavyweight with the provision of generic and customized solutions to clients across the globe.