PurKine™ Protein SulfyBind Resin is the latest addition to the Abbkine resin family
Date:2017-06-08
Views:2101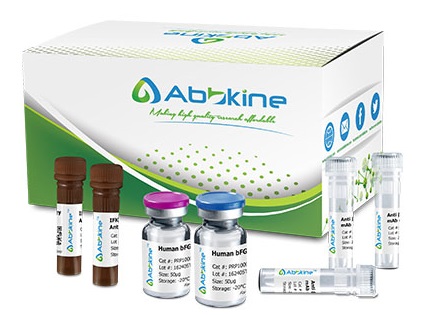 Wuhan, China. 430074, 8th June 2017. Announcing the launch of its PurKine™ Protein SulfyBind Resin, Abbkine Scientific Company Limited stated the features and benefits of the PurKine™ Protein SulfyBind Resin, especially when compared with its peers in the market.
Formulated in a liquid solution with 50% slurry in 20% ethanol, PurKine™ Protein SulfyBind Resin is a simple and efficient system of affinity chromatography. Allowing covalent immobilization of sulfhydryl-containing peptides, protein, and other ligands to the medium agarose support for use in affinity purification procedures, the portfolio ensures optimization of the process. This subsequently leads to maximum protein yield, stability, and solubility.
Consisting of 90μm beads of highly cross-linked 4% agarose coupled with Iodoacetic acid, the performance of the resin has been reported to equal or even surpass popular SulfoLink resins from other suppliers.
Other features and benefits of the kit include Reduced Cysteine Residues and effective Antibody Purification. Its high capacity, cost-effectiveness, flexibility, and high performance are features that further distinguish it from its peers.
The PurKine™ Protein SulfyBind Resin is available in two basic formats - prepacked spin column and kit and has been tested to retain its effectiveness even after five repeated uses. This establishes the cost-effectiveness of the product.
About Abbkine Scientific Co. Ltd.
Abbkine Scientific Co. Ltd is a scientific research institute headquartered in China. Founded by a team of scientists and marketing experts, the serves the field of sciences by perfectly combining cutting edge technology from the United States with China's manufacturing engineering and cost advantages, to provide state-of-the-art recombinant proteins, antibodies, and other scientific research tools.