IFKine™ Orange Donkey Anti-Mouse IgG – the launch of a unique secondary antibody by Abbkine Scientific
Date:2017-03-28
Views:1990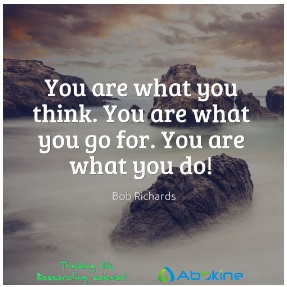 Wuhan, China. 430074. 28th March 2017. Chinese Science research company, Abbkine Scientific recently announced the launch of an addition to the IFKine™ antibody family - IFKine™ Orange Donkey Anti-Mouse IgG. The new product like others in the family is sourced from animals, offering high quality secondary antibodies from rabbit, goat and donkey.
The antibody reacts with whole molecule mouse IgG, hence the name IFKine™ Orange Donkey Anti-Mouse IgG. In addition to this, it also reacts with other mouse immunoglobulins. It's cross-reaction with human, rabbit, goat, sheep and guinea pig serum proteins has been specialized minimized to reduce non-specific hybrization. The product however has no reactivity on non-immunoglobulin serum proteins.
The IFKine™ Orange Donkey Anti-Mouse IgG like others in the family are available for antibody-based applications such as Western Blot, Immunohistochemistry, Immunofluorescence, Flow Cytometry and ELISA.
Also referred to replace Cy3 Antibody or Dylight 549 Antibody, the product is available in liquid solution, with a suggested starting dilution that ranges between 1:50 and 1:1,000. The optimal working dilutions are however best determined experimentally by the investigator.
The uniqueness of the IFKine™ staining antibody series stems from its improved brightness, less nonspecific hybridization and background and photo stability. These features put together ensure the best fluorescent performance, with its donkey host making it perfect for use in fluoresce staining, particularly in fluoresce multiple labeling.
The product is best stored at -20°C from date of shipment for maximum of one year and should be shipped in gel pack with blue ice.
-MORE-
About Abbkine Scientific
Abbkine Scientific Co. Ltd is a scientific research company founded in 2012 in the United States. Established by a team of scientists and marketing experts, the company moved its headquarters to China to meet up with the growing demand from the Asia Pacific.
The company has been able to combine cutting edge technology from United States and manufacturing engineering and cost advantages from China to provide innovative, high quality assay kits, recombinant proteins, antibodies and other research tools to accelerate life science fundamental research, drug discovery, amongst others.