Abbkine Scientific announces new release of the EliKine™ Human FSH ELISA Kit
Date:2017-11-17
Views:2046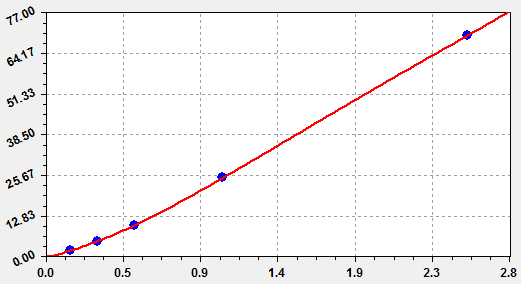 Abbkine Scientific Co., Ltd. has announced the official release of its new science research kit, the EliKine™ Human FSH ELISA Kit, designed to ease the research process and ensure investigators are more effective with their operations.
Human FSH Level detected by featured EliKine™ Human FSH ELISA Kit.
Follicle-stimulating hormone (FSH) is a gonadotropin, a glycoprotein polypeptide hormone, it is also called FSH-alpha, FSHA, etc. FSH plays an important role in regulating the development, growth, pubertal maturation and reproductive processes of human being. FSH is often used in the treatment of infertility, especially during IVF. In some cases, it is also used for anovulation and reversal.
The EliKine™ Human FSH ELISA Kit is newly released by Abbkine Scientific which is a leading biotechnology company based in China, it includes Human FSH microplate, Human FSH standard, Human FSH detect antibody, HRP substrate A, HRP substrate B, Stop solution, Wash buffer,Plate covers. The Human FSH Kit has high sensitivity and excellent specificity for detecting human FSH and also has showed no significant cross-reaction or interference between human FSH and analogues.
Other features and benefits of Human FSH ELISA Kit include colorimetric detection method, multiple steps standard sandwich ELISA assay with a working time of 2 to 3 hours and a calibration range of 2 IU/L-70 IU/L.
The FSH kit is only for research use and is not intended for use in human or clinical diagnosis.
About Abbkine Scientific Co., Ltd.
Abbkine Scientific Co., Ltd. was founded in 2012. Our mission is to help make research possible by supplying scientists worldwide with the basic research tools necessary for advancing human and animal health. We're devoting to provide innovative, high quality assay kits, recombinant proteins, antibodies and other research tools to accelerate life science fundamental research, and drug discovery. Abbkine is delighted to offer reproducible and sensitive EliKine ELISA kits for quantification of cytokines, hormones and other proteins with sandwich or competitive ELISA methods, individually.