EliKine™ Human CCL2/MCP-1 ELISA Kit is Officially Released by Abbkine
Date:2017-11-12
Views:1405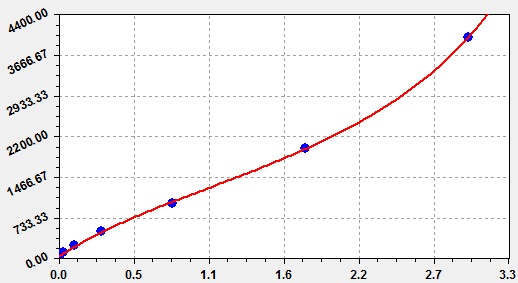 Abbkine Scientific has officially announced the release of its EliKine™ Human CCL2 ELISA Kit. The product also is known as the Human MCP-1 ELISA Kit which is unique for its high sensitivity and excellent specificity.
The chemokine (C-C motif) ligand 2 (CCL2) is also referred to as monocyte chemoattractant protein 1 (MCP1) and small inducible cytokine A2. Other alternative names include MCP-1, HC11, MCAF, HSMCR30, SMC-CF, GDCF-2, SCYA2, monocyte chemoattractant protein-1, monocyte secretory protein JE. CCL2 is a small cytokine that belongs to the CC chemokine family. CCL2 recruits monocytes, memory T cells, and dendritic cells to the sites of inflammation produced by either tissue injury or infection. Abbkine newly launched the EliKine™ Human CCL2/MCP-1 ELISA Kit with high sensitivity and specificity for the quantification of Human CCL2/MCP-1 in various samples to CCL2 level determination.
The Human MCP-1 ELISA Kit comes with different features and benefits that stands it out from its contemporaries on the market. This ELISA kit employs a two-site sandwich ELISA to quantitate CCL2 in samples, using colorimetric detection method. With a Sandwich ELISA (quantitative) assay type and working duration of between 3 and 5 hours depending on the operator, the kit looks to be a game changer in the industry.
This featured Human CCL2/MCP-1 ELISA Kit components that include Human CCL2 microplate, Avidin-HRP, HRP substrate, Wash buffer, and Stop solution, allows for easy use and manipulation, further endearing it to several investigators and researchers across the world. Our complete, ready-to-use ELISA Kits reduce assay time and variability and are available in either 1 or 10 pre-coated plate options.
About Scientific Co., Ltd.
Abbkine Scientific Co., Ltd. was founded in 2012. Our mission is to help make research possible by supplying scientists worldwide with the basic research tools necessary for advancing human and animal health. We're devoting to provide innovative, high quality assay kits, recombinant proteins, antibodies and other research tools to accelerate life science fundamental research, and drug discovery. Abbkine is delighted to offer reproducible and sensitive EliKine ELISA kits for quantification of cytokines, hormones and other proteins with sandwich or competitive ELISA methods, individually.