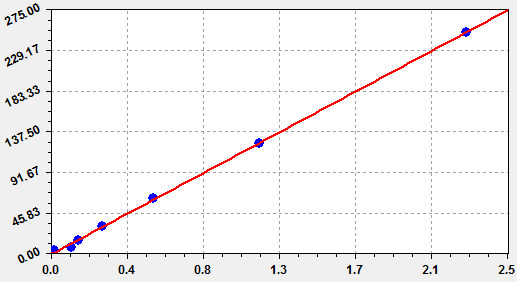 Abbkine Scientific has announced the launch of its new product, the EliKine™ Human IL-8 ELISA Kit. The scientific research giant released the product to enhance research processes and help scientific researchers get results faster and easier.
The protein encoded by IL-8 gene is a member of the CXC chemokine family. As one of the major mediators of the inflammatory response, the chemokine is secreted by several cell types. It functions as a chemoattractant as well as a potent angiogenic factor.
The IL 8 Elisa kit employs a two-site sandwich ELISA to quantitate IL-8 in samples. The kit also employs a colorimetric detection method, with sample type including Cell culture supernatants, other biological fluids, Plasma, Serum.
Otherwise known as NAF Elisa kit, the kit's assay type is Sandwich ELISA (quantitative) and assay duration of multiple steps standard sandwich ELISA assay with a working time of between 3 and 5 hours depending on the experience of the operation person.
The IL8 Elisa kit comes with different features and benefits. One of such benefits is the kit's high sensitivity and excellent specificity to detect Human IL-8. Detection range: 3.9 pg/ml-250 pg/ml. The minimum detectable dose (MDD) of Human IL8 is typically less than 2 pg/ml. Another benefit of the kit is that it has no significant cross-reactivity or interference between Human IL-8 and analogues.
About Abbkine Scientific Co. Ltd
Abbkine Scientific Co. Ltd is scientific research company that was founded in 2012 by a team of scientists and marketing experts in the field of life science in California, USA. The company is headquartered in China and has effectively combined innovative technology from United States with China's manufacturing engineering and cost advantages to provide innovative, high quality assay kits, recombinant proteins, antibodies and other research tools to accelerate life science fundamental research and drug discovery.