Product Information
Product name

Rat Anti-thyroid-globulin antibody (ATGA/TGAb) ELISA Kit

Reactivity

Rat

Applications

ELISA

Application notes

This Rat Anti-thyroid-globulin antibody (ATGA/TGAb) ELISA Kit employs the competitive enzyme immunoassay technique. The microtiter plate provided in this kit has been pre-coated with an antibody specific to ATGA/TGAb. Standards or samples are then added to the appropriate microtiter plate wells with a Horseradish Peroxidase (HRP)-conjugated ATGA/TGAb and incubated. The competitive inhibition reaction is launched between with HRP labeled ATGA/TGAb and unlabeled ATGA/TGAb with the antibody. A substrate solution is added to the wells and the color develops in opposite to the amount of ATGA/TGAb in the sample. The color development is stopped and the intensity of the color is measured.

Detection method

Colorimetric

Sample type

Cell culture supernatants, Other biological fluids, Plasma, Serum

Assay type

Sandwich ELISA (quantitative)

Assay duration

Multiple steps standard sandwich ELISA assay with a working time of 3-5 hours. It depends on the experience of the operation person.
Fig.1. Rat Anti-thyroid-globulin antibody (ATGA/TGAb) Standard Curve.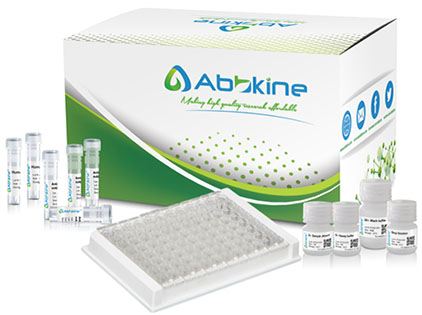 Fig.2. Abbkine ELISA kit is series of sandwich ELISA to quantitate specific protein in samples.
Product Properties
Kit components

• Rat Anti-thyroid-globulin antibody microplate
• Rat Anti-thyroid-globulin antibody standard
• Rat Anti-thyroid-globulin antibody detect antibody
• Streptavidin-HRP
• Standard diluent
• Assay buffer
• HRP substrate
• Stop solution
• Wash buffer
• Plate covers

Features & Benefits

Rat Anti-thyroid-globulin antibody (ATGA/TGAb) ELISA Kit has high sensitivity and excellent specificity for detection of Rat ATGA/TGAb. No significant cross-reactivity or interference between Rat ATGA/TGAb and analogues was observed.

Calibration range

75-4800 pg/mL

Limit of detection

70.35 pg/mL

Usage notes

• Do not mix components from different kit lots or use reagents beyond the kit expiration date.
• Allow all reagents to warm to room temperature for at least 30 minutes before opening.
• Pre-rinse the pipet tip with reagent, use fresh pipet tips for each sample, standard and reagent to avoid contamination.
• Unused wells must be kept desiccated at 4 °C in the sealed bag provided.
• Mix Thoroughly is very important for the result. It is recommended using low frequency oscillator or slight hand shaking every 10 minutes.
• It is recommended that all samples and standards be assayed in duplicate or triplicate.

Storage instructions

The unopened kit should be stored at 2 - 8°C. After opening, please store refer to protocols.

Shipping

Gel pack with blue ice.

Precautions

The product listed herein is for research use only and is not intended for use in human or clinical diagnosis. Suggested applications of our products are not recommendations to use our products in violation of any patent or as a license. We cannot be responsible for patent infringements or other violations that may occur with the use of this product.
Additional Information
Background

Antithyroglobulin antibody is a test to measure antibodies to a protein called thyroglobulin. This protein is found in thyroid cells.

Alternative names

ATGA/TGAb
Most popular with customers
Here we provide some standard research protocols for bioscience including molecular biology, cell biology, immunology, plant biology, genetics, etc. To our knowledge, customized protocols are not required for most products. So please try the standard protocols listed below and let us know how you get on.
Preparation methods for Biochemical
Biochemical reagents have been widely used in life science fundamental research as buffer, probes, substrates, intermediates and standards, etc. You may optimize or choose proper protocols for your specific assay. However, some of tips and suggestions listed below may be for your reference.
Antibody application protocols
Antibodies are useful not only to detect specific biomolecules but also to measure changes in their level and specificity of modification by processes such as phosphorylation, methylation, or glycosylation. Here show some protocols and troubleshooting tips on how to get the best from our antibodies.
Protein&peptide usage suggestions
Synthetic peptides, native or recombinant proteins can be used for medical, academic and research purposes, such as gene therapy, drug screening, antibody production, cell function analysis. Here, we provide some of tips and suggestions for your reference.
Commonly used assay kits guidelines
Assay kits that are simple and convenient to use, which are superior in performance and require little to no time for assay optimization. Further details of specific products which are needed for individual protocols are given in the protocols themselves in booklet.
We hope this will be helpful for your research work. Please let us know through support@abbkine.com if you need more information or support.