The protein encoded by E2F1(E2F transcription factor 1) is a member of the E2F family of transcription factors. The E2F family plays a crucial role in the control of cell cycle and action of tumor suppressor proteins and is also a target of the transforming proteins of small DNA tumor viruses. E2F's are DNA binding proteins, which associate with negative regulators, such as the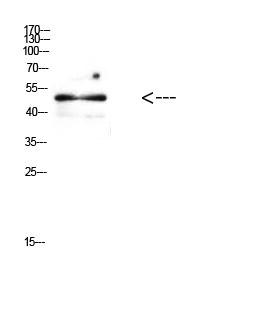 retinoblastoma p107 protein, resulting in an altered rate of gene transcription. E2F1 is proposed to be involved in several cellular processes that range from tumor suppressor, cell progression and oncogenesis. E2F1 overexpression can also drive cells into apoptosis.
E2F-1 Polyclonal Antibody was affinity-purified from rabbit serum by affinity-chromatography using specific immunogen. This antibody has been tested with WB and ELISA. And Abbkine suggested starting dilutions are as follows: WB: 1:500-10000, ELISA: 1:10000.
Abbkine means not only a good quality but also a service and a reliable market reputation. We always have faith in the quality of Abbkine's products. We find the quality suitable for our experiments.