BCL2 (B-cell leukemia/lymphoma 2, N-Histidine-tagged), also known as Bcl-2, belongs to the Bcl-2 family. Bcl-2 family proteins regulate and contribute to programmed cell death or apoptosis. It is a large protein family and all members contain at least one of four BH (bcl-2 homology) domains. Certain members such as Bcl-2, Bcl-xl and Mcl1 are anti-apoptotic, whilst others are pro-apoptotic. Most Bcl-2 family members contain a C-terminal transmembrane domain that functions to target these proteins to the outer mitochondrial and other intracellular membranes. It is expressed in a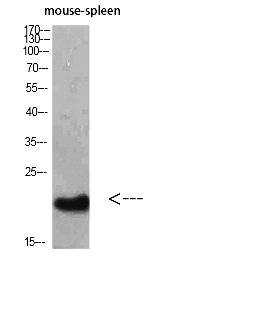 variety of tissues. BCL2 blocks the apoptotic death of some cells such as lymphocytes. It also regulates cell death by controlling the mitochondrial membrane permeability and inhibits caspase activity either by preventing the release of cytochrome c from the mitochondria and/or by binding to the apoptosis-activating factor. Constitutive expression of BCL2, such as in the case of translocation of BCL2 to Ig heavy chain locus, is thought to be the cause of follicular lymphoma. Two transcript variants, produced by alternate splicing, differ in their C-terminal ends.
Bcl-2 Polyclonal Antibody was affinity-purified from rabbit antiserum by affinity-chromatography using epitope-specific immunogen. This antibody has been tested with WB and ELISA. And Abbkine suggested starting dilutions are as follows: WB: 1:500-2000, ELISA 1:10000-20000.
BCL2(BCL2, apoptosis regulator)encodes an integral outer mitochondrial membrane protein that blocks the apoptotic death of some cells such as lymphocytes. The quality of Bcl-2 Polyclonal Antibody is found satisfactory. Thanks a lot for the help of your company!