The recognized V5 epitope represents 95GKPIPNPLLGLDST108 of RNA polymerase α subunit of simian parainfluenza virus type 5. This short peptide sequence was chosen because high-affinity antibodies can be reliably produced in many different species. A 14-amino-acid V5 epitope derived from simian parainfluenza virus type 5 (Southernet al., 1991) was inserted into the C terminus of the capsid protein (before the stop codon ofORF2) to construct a recombinant marker virus. We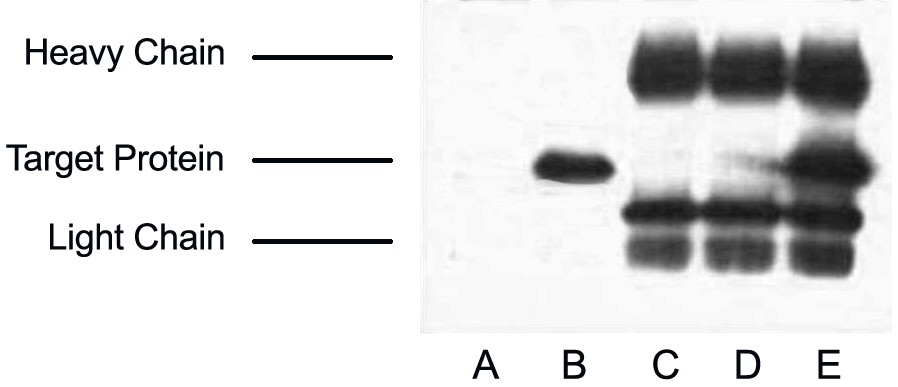 demonstrated that the V5 epitope was displayed on the surface ofthe capsid protein. Furthermore, the recombinant marker virus behaved similarly to the parental virus in vitro and in mice, and could be differentiated from the parental virus via polymerase chain reaction (PCR) and serological methods.
Anti-V5 Tag Mouse Monoclonal Antibody (11D5) was affinity-purified from mouse ascites by affinity-chromatography using specific immunogen. This antibody has been tested with IF, IP and WB. And Abbkine suggested starting dilutions are as follows: WB 1:5000, IP 1:200, IF 1:1000.
Anti-V5 Tag Mouse Monoclonal Antibody (11D5) can be helpful in detecting the recombinant proteins, some of which include transmembrane and secreted proteins fusion protein. It applies to IF, IP and WB experiments. It's convenient to choose this product.